Mathematics and Physics Unit "Multiscale Analysis, Modelling and Simulation"
Top Global University Project, Waseda University
International Workshop on
Multiphase Flows:
Analysis, Modelling and Numerics
Venue: Online via Zoom
New Information
NEW

December 27, 2021
Presentaion videos are available (Link to YouTube).
December 17, 2021
Presentation slides of speakers are available.
November 12, 2021
ABSTRACT(final version) is now available.
September 16, 2021
Website OPEN.
Access to the workshop:
Registered participants receive an email including an URL with Meeting ID and the Passcode to the Zoom video webinar.
The talk:
Each talk is held in form of a 50 or 25 minutes lecture in a Zoom video webinar, where the invited speakers present their research results. During the talk, all microphones of the participants are muted excluded the speakers and chairs.
Breakout room:
There is a short discussion time between each lecture. Breakout rooms will be available during break time, and all attendees have the chance to participate with their personal web camera and voice. To participate in breakout rooms, please refer to this website.
Notes:
Recording the webinar is strictly prohibited. Some of the talks are recorded and will be uploaded to YouTube.
Yoshihiro Shibata (Waseda University)
Kubo Takayuki (Ochanomizu University)
Hirokazu Saito (The University of Electro-Communications)
Keiichi Watanabe (Waseda University)
Kenta Oishi (Waseda University)
SCHEDULE
(IN JAPAN TIME)
Nov.30(TUE)
Dec.1(WED)
Dec.2(THU)
Dec.3(FRI)
14:30
|
14:40

Opening

14:40
|
15:30
14:40
|
15:30
15:45
|
16:10
15:50
|
16:40
16:20
|
16:45
17:00
|
17:50
17:00
|
17:50
Break (40 min.)
Break (40 min.)
18:30
|
19:20
18:30
|
19:20
19:40
|
20:30
19:40
|
20:30
50-minutes Talk / 25-minutes Talk
REGISTRATION
This registration was closed.
ABSTRACT
Abstract(final version) is available
November 30th (Tuesday)
Workshop 1-1 (Session Chair: Keiichi Watanabe)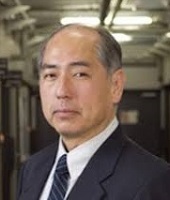 14:40--15:30
Global well posedness for two phase problem of Navier-Stokes equations in unbounded domains
Yoshihiro Shibata
Waseda University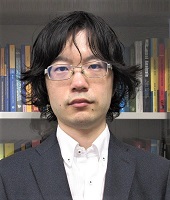 15:50--16:40
The well-posedness of the Boltzmann equation without angular cutoff in some Banach-algebra spaces
Shota Sakamoto
Tokyo Institute of Technology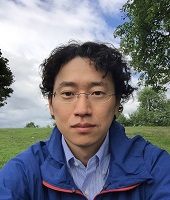 17:00--17:50
Some results on the motion of point particles in a 1D viscous compressible fluid
Kai Koike
Tokyo Institute of Technology
Workshop 1-2 (Session Chair: Takayuki Kobayashi)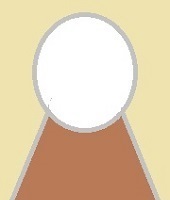 18:30--19:20
Is the Helmholtz decomposition necessary for well-podedness of the Stokes equations?
Jürgen Saal
Heinrich-Heine-Universität Düsseldorf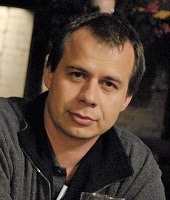 19:40--20:30
Compressible Navier-Stokes with rough density
Piotr Mucha
University of Warsaw
December 1st (Wednesday)
Workshop 2-1 (Session Chair: Hirokazu Saito)
Workshop 2-2 (Session Chair: Gregory Seregin)
December 2nd (Thursday)
Workshop 3-1 (Session Chair: Takayuki Kubo)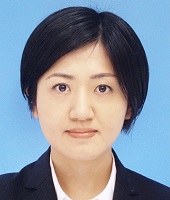 14:40--15:30
Global well-posedness for a Q-tensor model of nematic liquid crystals
Miho Murata
Shizuoka University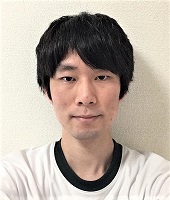 15:45--16:10
The Cauchy problem of nonlinear partial differential equations in plasma physics
Kenta Tomioka
Waseda University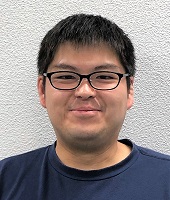 16:20--16:45
Anisotropic weighted Lq-Lr estimates of the Oseen semigroup in exterior domains, with application to the Navier-Stokes flow past a rigid body
Tomoki Takahashi
Nagoya University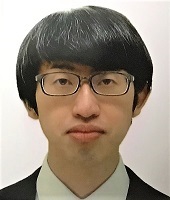 17:00--17:50
On the global well-posedness and decay for a free boundary problem of the Navier-Stokes equation in unbounded domains
Kenta Oishi
Waseda University
Workshop 3-2 (Session Chair: Sarka Necasova)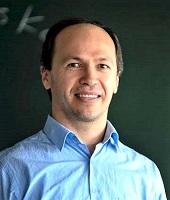 18:30--19:20
The two-phase Stokes flow by capillarity in the plane
Bogdan-Vasile Matioc
Universität Regensburg
December 3rd (Friday)
Workshop 4-1 (Session Chair: Kenta Oishi)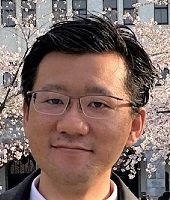 14:40--15:30
Diffusion wave phenomena and Lp estimates of solutions of compressible viscoelastic system
Yusuke Ishigaki
Tokyo Institute of Technology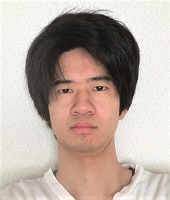 15:45--16:10
On the maximal Lorentz regularity theorem for the Keller-Segel system of parabolic-parabolic type
Taiki Takeuchi
Waseda University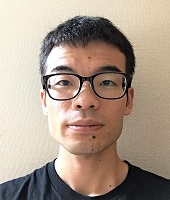 16:20--16:45
Logarithmically Improved Extension Criteria Involving the Pressure for the Navier-Stokes Equations in ℝ3
Tatsuki Yamamoto
Waseda University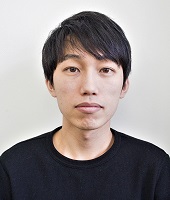 17:00--17:50
Stability of uniformly rotating liquid
Keiichi Watanabe
Waseda University
Workshop 4-2 (Session Chair: Yoshihiro Shibata)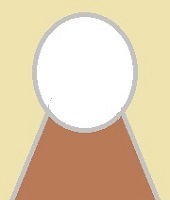 18:30--19:20
Stability of the compressible Taylor vortices under axisymmetric perturbations
Yoshiyuki Kagei
Tokyo Institute of Technology